Meet The Team
A Team You Can Trust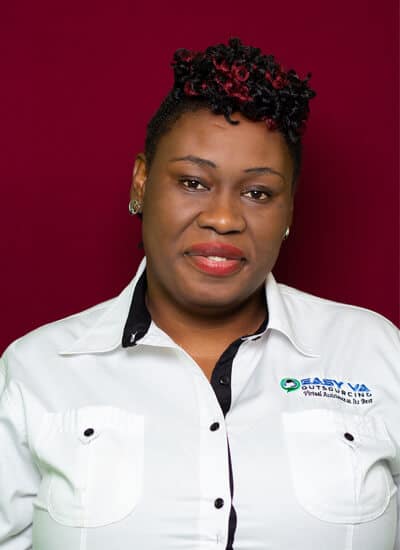 Priscilla Whyte
Managing & Sales Director
Priscilla is honored to be in a business that makes a difference in so many peoples' lives. She loves helping people learn and grow, whether that is her clients or staff members. Her personal approach makes every client feel seen, considered, and cared for. Priscilla works with real estate investors and agents, life and health insurance agents, SEO companies, reputation management companies and more. Priscilla's knowledge of business-to-business (B2B) and business-to-consumer (B2C) sales has created a strong foundation of success upon which Easy VA Outsourcing is
built. In her spare time, Priscilla enjoys reading, writing poetry, participating in her church, and spending time with her husband and kids.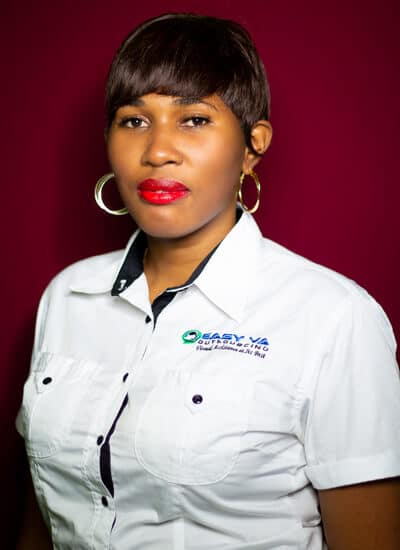 Sandy Peters
Managing Director/Hiring Manager
Sandy Peters is the Managing Director at Easy VA Outsourcing, where she recruits, pre-screens potential VAs, and manages the admin team. Before this, she spent three years recruiting for a very established health insurance company. Sandy also has experience in the real estate and life insurance industries. She is passionate about continuing to learn, train, and grow her clients' businesses.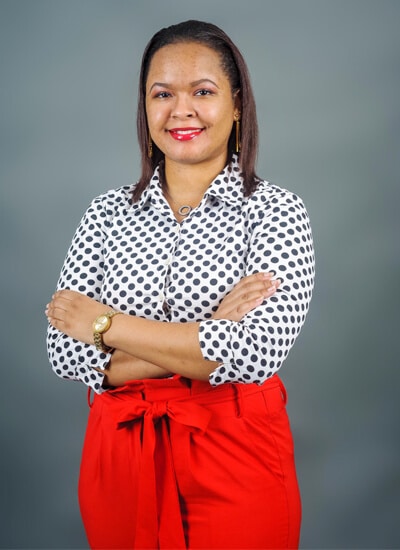 Marsheena Cheddensingh
Campaign Manager
Marsheena is the "JILL" of many trades. She is a very energetic and motivated campaign manager whose tenacity and resilience moves her to accomplish great things with her team. Throughout her career, she has been charged with the responsibilities of handling client relations and retention, providing the best recommendation and support which has enhanced repeat business. She Roots out inefficiencies through team building and support. Marsheena drive lies within the code of self actualization, that one's talents and potentials can be ascertained and strengthened through hard work and dedication.